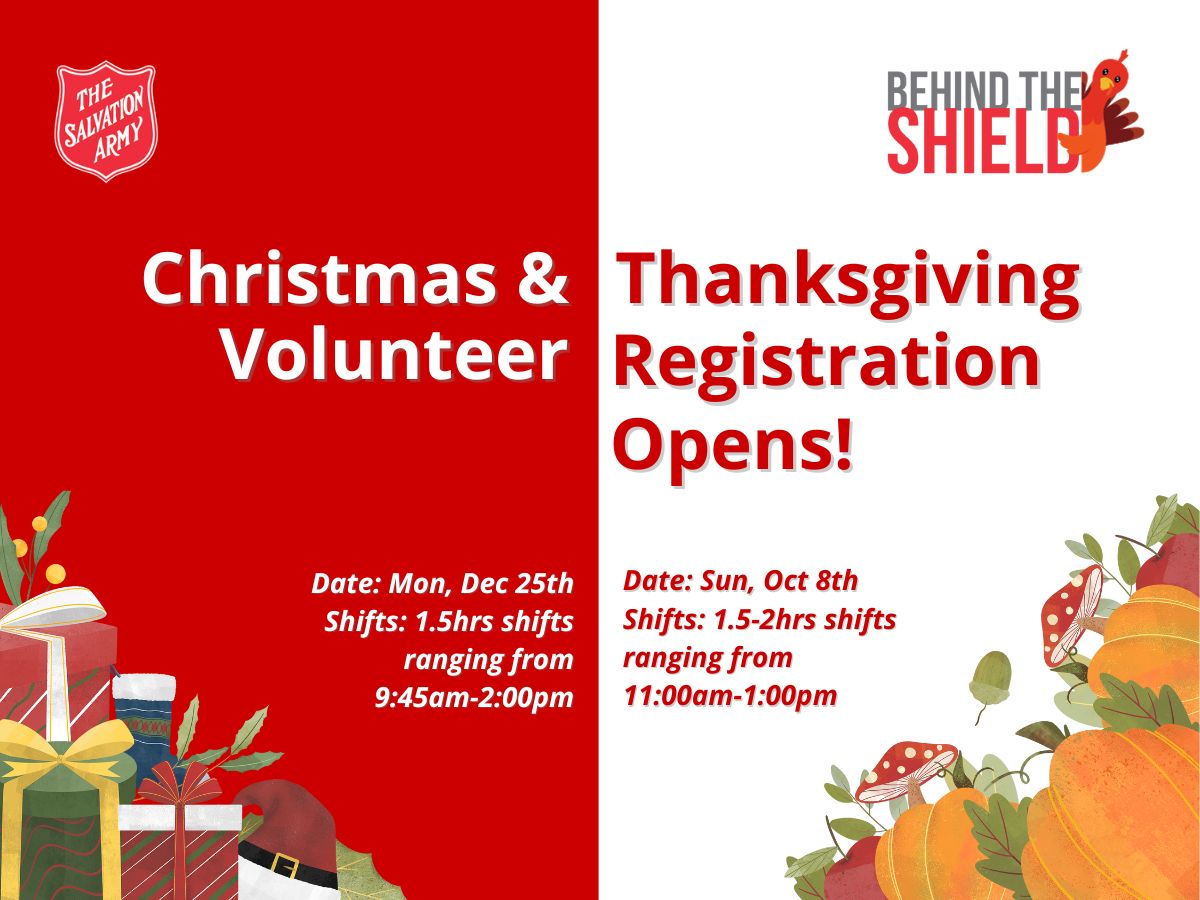 22 Sep

Recruiting Thanksgiving & Christmas Volunteers!

Hello Vancouver!
Our volunteer registration for Thanksgiving and Christmas meal service is now open! We will be serving 500+ meals during Thanksgiving and 1000+ meals at Christmas. Volunteers will help serve meals in a variety of roles, providing a welcoming space for our community guests.

Festive season hits extra hard for our community guests who may not have any other oppourtunity for holiday celebrations. Your generosity with your time means alot to them! Volunteering for meal services is also a great way to meet people and build connections with like-minded individuals!

Thanksgiving Meals Service
Date: Sun, Oct 8th
Shifts: 1.5-2hrs shifts ranging from
11:00am-1:00pm

*Thank you for everyone's support! Our Thanksgiving volunteer shifts are now all filled. If you are still interested, keep an eye out in your volunteer account as there might be cancellations. Looking forward to serving our guests with everyone!*

Christmas Meals Service
Date: Mon, Dec 25th
Shifts: 1.5hrs shifts ranging from 9:45am-2:00pm

How to sign up: 

1) Go to "Ways you can help"

2) "Volunteer" Click "Apply as a holiday volunteer" and create a volunteer account.

3) Go to "Oppourtunities" tab. Choose calendar or list. Scroll to find the shift of your choice and sign up.

Check out some pictures from the previous year!