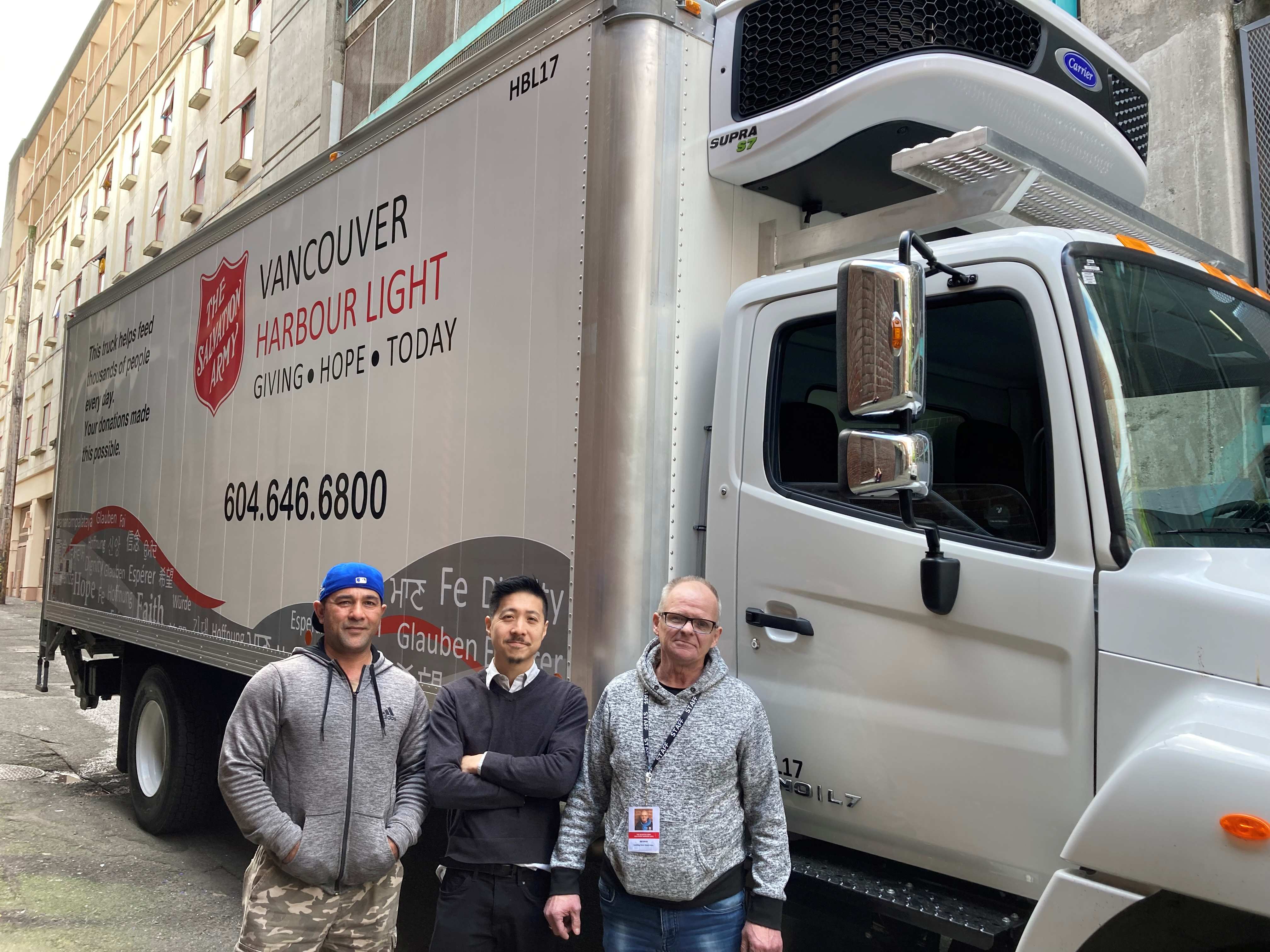 27 Sep

Discover VHL's Food Recovery Program

Our Food Recovery Program at Salvation Army Harbour Light is driven by a dedicated team that serves as the backbone of the food distribution process. We work tirelessly to ensure that Ministry Units and partner organizations in the Vancouver DTES community and the Vancouver Lower Mainland, BC receive the necessary food items to address food insecurity.

What sets our program apart is that around 70% of our Loading Dock staff are alumni from our recovery programs, their personal journeys and experiences bring a unique perspective to our work and strengthen our mission of bringing hope and combating food insecurity. We are also very grateful for having the support of our volunteers from the VWEP (Volunteers with Experience Program) who actively assist our program through their training.

Our program is centered around three key objectives: combating food insecurity, providing efficient support to Harbour Light and other Salvation Army Ministry Units, and promoting sustainability by reducing food waste. Through collaboration with partners who share our commitment, we receive generous contributions on a weekly basis, enabling us to address food insecurity by providing essential nourishment to individuals and families in need.

Daily, our dedicated drivers operate our fleet of vehicles, diligently collecting food donations from valued suppliers. Upon their return, the donated items are promptly unloaded, sorted, and organized in our dedicated freezer and cooler. With a well-coordinated pickup schedule, we efficiently allocate these donations to each ministry unit and partner organization, ensuring a smooth distribution process.

The impact of our program extends beyond Salvation Army Harbour Light, reaching 8 other Salvation Army Ministry Units in the BC Lower Mainland area and 10 partner organizations, including recovery centers, family services, churches, food banks, and shelters. Through these distributions, we directly address food insecurity in our region and beyond, making a positive difference in the lives of those who need it most.

Looking ahead, we are committed to strengthening partnerships, expanding our donor network, and exploring innovative solutions to further address food insecurity in the DTES community. Our team looks forward to continually bringing hope and creating a brighter future for individuals and families as they rebuild their lives.

— David Yang, Regional Food Distribution Manager

Interested in being a partner organization? Contact David.Yang@salvationarmy.ca.